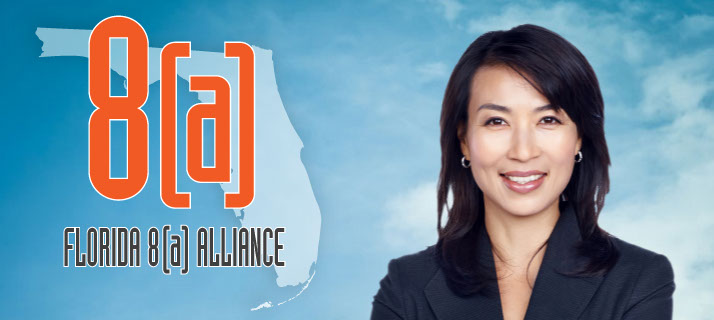 News Items
State Grant to Assist Veterans & Other Small Businesses
Florida 8(a) Alliance Partner in new Small Business Program in Jax
Upcoming Florida 8 (a) Training Events
Sign up to receive the Free FL8(a) Newsletter and future updates on upcoming events. Add your email address to our mailing list through the link below at:
Welcome to the
Florida 8(a)Alliance
A Message From Andy Harold
Listen to co-founder Andy Harold welcome you to the Florida 8(a) Alliance.
The Florida 8(a) Alliance is open to All businesses 8(a), small businesses, HUBZone, Veteran-owned, SDVOSB, 8(m), WOSB, large businesses and other members of the general public.
The Florida 8(a) Alliance, recognized as a 501(c)(3) Public Charity, has a mission to strengthen, train, educate and promote 8(a) and other small businesses in Florida.
Request to join the LinkedIn Group
Andy Harold on "Shop Talk"
with Karen Mills
Karen Mills, the head of the Small Business Administration, glowingly talks about A. Harold and Associates and the Florida 8(a) Alliance.
Copyright©2013 Florida 8(a) Alliance